[col4_home]
Meet The Girls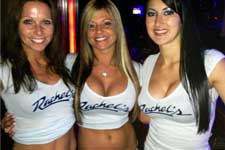 Hours of operation
Mon-Friday 11:30am – 2am
Saturday – Sunday 5pm – 2am
[/col4_home]
[col4_home]
Menu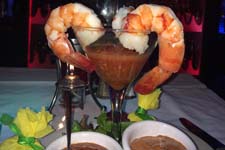 Best steakhouse in the city
[/col4_home]
[col4_home]
Group Parties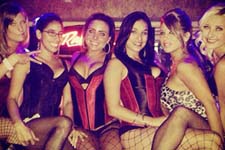 Enjoy Group parties in Rachel's Orlando
[/col4_home]
[col4_home_last]
Upcoming Events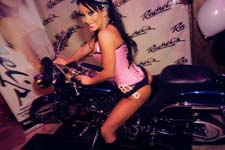 Click to view Past Events at Rachel's Orlando.
[/col4_home_last]
[clear]
[col4_home]
Inside the club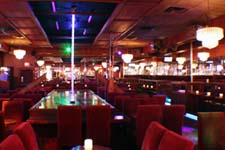 Cigar & Smoker Friendly- No cover charge on the event day with your ticket stub from any college, professional sports event or downtown Orlando event.
[/col4_home]
[col4_home]
Club Partners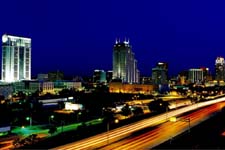 Rachel's Men's Club proudly supports local business in the Greater Orlando area. Click here to advertise with Rachel's.
[/col4_home]
[col4_home]
Need a job?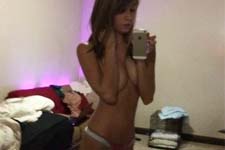 Looking for extra money? We hire only the best entertainers, female bartenders and doormen in the business. Click here for details.
[/col4_home]
[col4_home_last]
Contact Us/Directions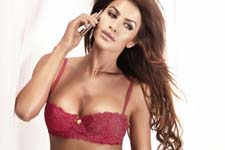 Text GORACHELS to 41411 for instant special offers and promotions sent directly to your smartphone.
[/col4_home_last]
[clear]
Rachel's Orlando World Class Men's Club & Steak House is located in Orlando Florida only minutes from the Orlando International Airport and International Drive. Only at Rachel's Orlando World Class Men's Club & Steak House will you find the most beautiful women in Florida in addition to 5 Star Gourmet Dining. If our beautiful women don't get you in the door, our famous 26 ft long Daily Lunch Buffet, offered on weekdays, certainly will. We're also happy to accept dinner reservations for couples and large parties in our luxurious Dining Room located off the Main Floor. Join us today to enjoy delicious steaks and lobster while enjoying one of our fine wines and champagnes served by the beautiful Rachel's Orlando staff.