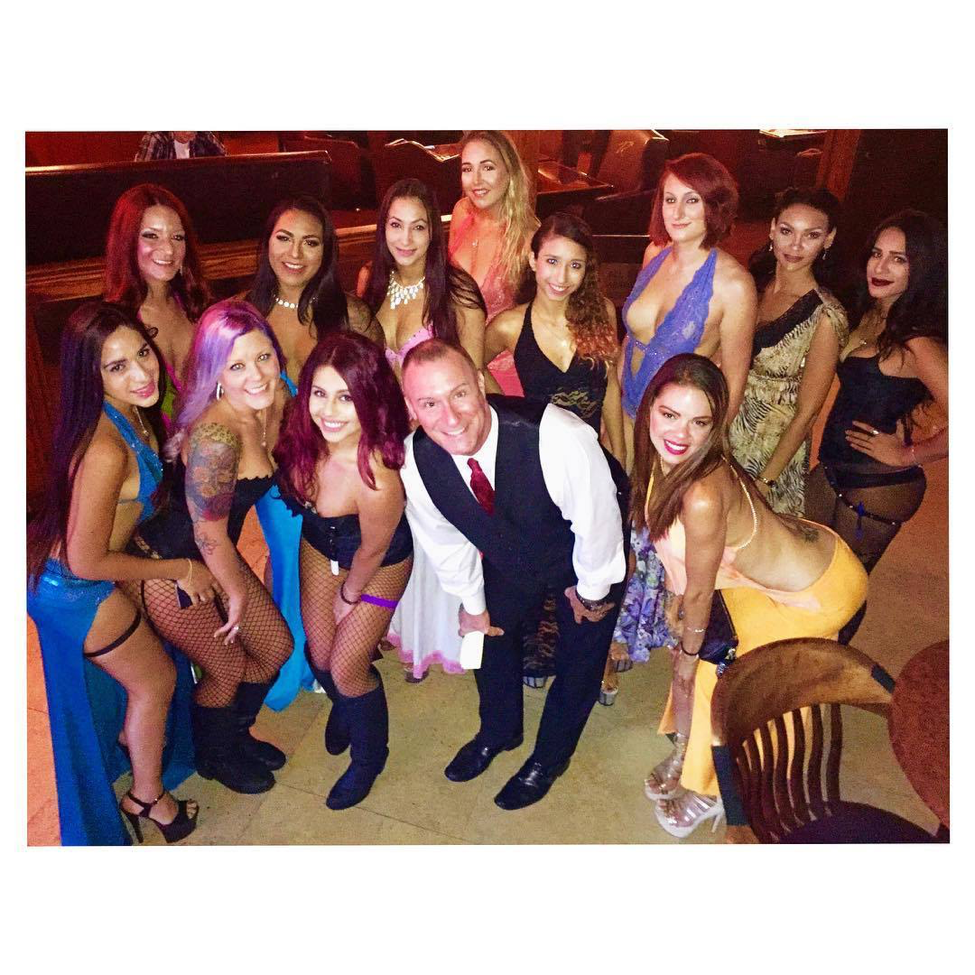 Strip Club In Orlando
January 8, 2017 – My wife have been married about 3 years and had never been to a strip club together until about a month ago (she had never been to one at all until about a month ago). We made Rachel's our third in a month! We also visited clubs recently in Vegas and Atlanta.
I had read some of the reviews of clubs in Orlando and decided Rachel's seemed like an upscale joint that my wife would enjoy. However, I expected to be disappointed because of the no mileage experience and pasties. I had never been to a club where the girls wore pasties.
We got to the club around 9pm on Saturday night. Had no problem finding a cozy table in the corner.
The bar service was extremely good. Our waitress was occupied by a rowdy group of businessmen and but we got service from a cute little brunette (who I thought was the hottest girl in the club and my wife commented on her ass). She told us she wasn't assigned to our table but she would take care of us. We were there only a few minutes before the brunette helped us out. We had great service. Beers were $7 and my wife was drinking wine for $11.
I was surprised by the lack of pushy girls. I had read some of the other reviews and expected for us to have keep reeling girls no. Instead, we were ready for more girls to come talk to us.
We got a couple of dances. Hottest thing I have seen in awhile. Wasn't expecting this experience in Orlando (and wasn't expecting my wife to be so frisky herself!).
We had a lot of fun. Didn't try the steakhouse but the menu looked pretty impressive. The pasties turned out not to be a big deal to me. They were pretty translucent and you could still see the nipple.
Here is a little secret!!!  Text GoRachels to 41411 from your cell and they will send you free admission and a free drink text.  Overall, had a fun time even with Orlando's strict rules. Had even more fun when we got back to the hotel! 😉